Meowniverse
Digital Art
▸ 4 October 2018
▸ Corel Painter Essentials 5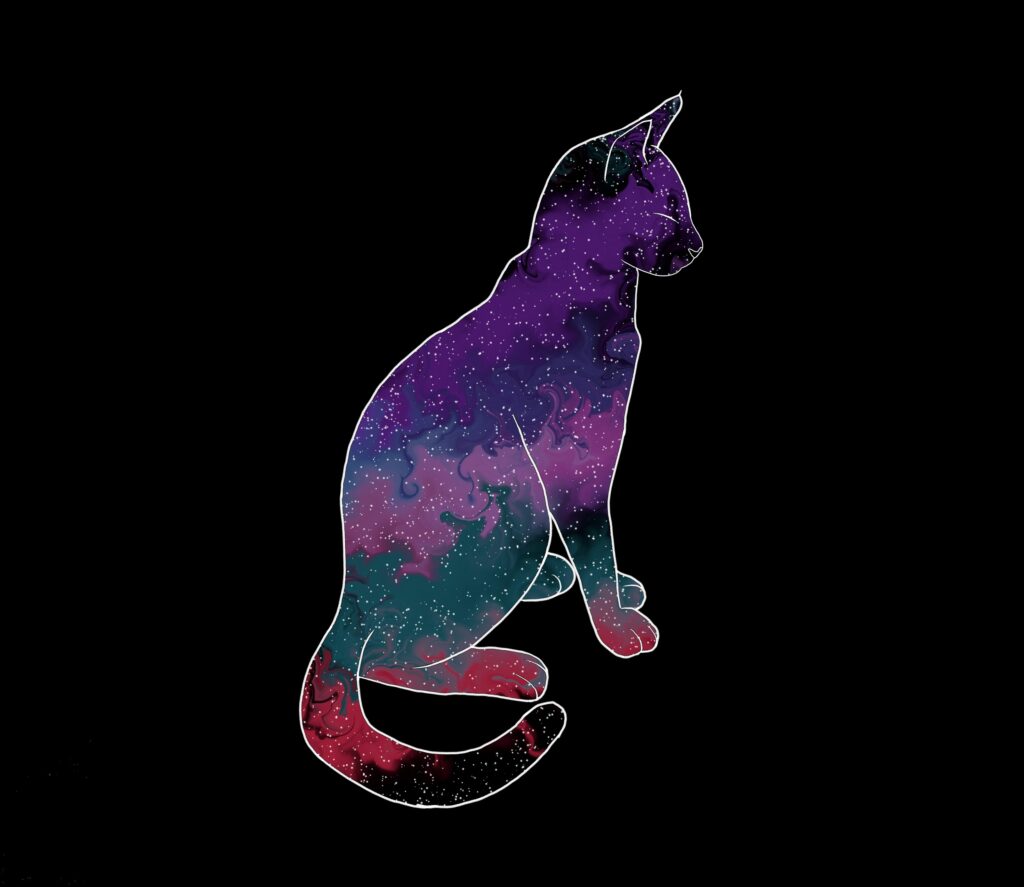 Me and the Universe, alone yet not lonely. I made this work when I was much younger, in every sense, than it had seemed back then. I wanted to show the world something – I didn't know what exactly, but I couldn't figure out how to show it either.
The raw emotion of wanting to do everything and be everywhere; to learn myself and the world I live in. I know I could do so much more, achieve so much more, simply because I am me.
I have so much to say, but no words come out. There exists a space for me, but I struggle to fill it up. So, I wait, wait, and wait, while gathering all parts of myself until it doesn't hurt to let them out anymore.
Today, I still wait because I know the universe will always have space for me.